We all strive to be a bit healthier, whether it's done by eating better or by adding a bit more activity to our lives. Kayaking has many hidden health benefits and is a fun and exciting way to become more active. Not only is it adding a different aspect of fitness to your life, but it is a great way to get together with family and friends, doing a low impact activity, in a gorgeous environment here in Emerson Point Preserve!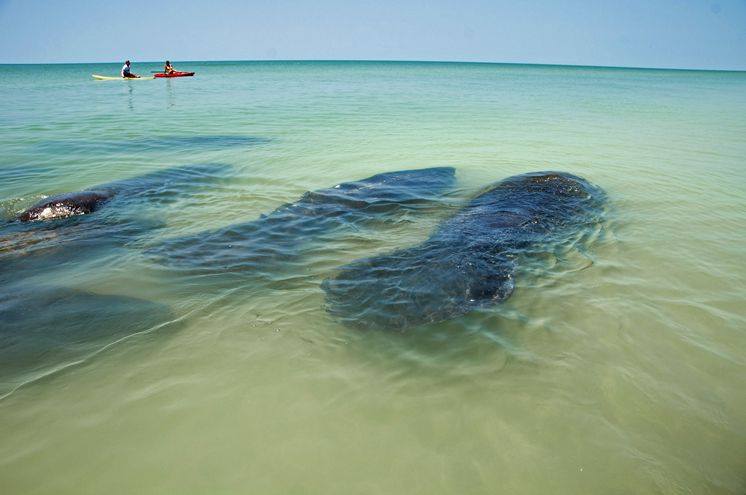 There are many health benefits to kayaking. First and foremost, kayaking is a great cardiovascular activity. The continuous movement raises the heart rate and increases cardiovascular health. Aerobic exercise can also increase endurance, and flexibility. There are physical aspects too. Kayaking works muscles in many areas of the body including arms, legs, shoulders, back, chest and abs! It's a total body workout! You can paddle as hard or as easy as you're comfortable with.
Kayaking can also improve mental health! The open water is very meditative and helps to bring both positivity and clarity to your mind. What is more tranquil than floating on beautiful blue water? Whether you are out on a trip with family or friends, it's a great way to meet new friends and find people with similar interests as you! Because kayaking is such a low impact activity, it is suitable for all levels of fitness, making it a great opportunity to meet many different types of people. When you spend time outside in nature, and combine that with exercise, you're bound to be happier.
Desoto Kayak Tours offers both kayak tours and kayak rentals. They are both great ways to get out and enjoy the beauty of Tampa Bay! Our kayak launch location in Emerson Point Preserve in Palmetto not far from Siesta Key, Longboat Key, Anna Maria Island, Bradenton, Lakewood Ranch, and St Petersburg.