Tips for a Perfect Desoto Kayak Tour
Getting ready for your Desoto Kayak Tour is fun and exciting. There are so many things to see. Whether you're new to kayaking or have experience, each trip is bound to be different. Here are a few of our tips to help have the perfect Desoto Kayak Tour.
Pack an extra pair of clothes. You might want to hop in the water for a quick dip, or maybe not. Regardless, while kayaking, there will be a chance of getting wet. Not drenched, but wet. Each time the paddle goes into the water, water comes into the kayak. When you get back to your car, it's better to get in with a dry pair of clothing rather than wet ones.
Even if you're local to Florida, you can still get a sunburn. We recommend that you wear sunblock. It's best to apply it before you get into your kayak. Not only are you exposed to the sun, but the water is reflecting the sun, so you're getting double the exposure.
Wear a hat and sunglasses as extra protection. Not only is it protecting you from the sun and the reflection from the water, but they're both helping you to see what is IN the water. By wearing both hats and sunglasses, it is easier for you to see fish, sea stars, jelly fish, turtles, manatees and dolphins!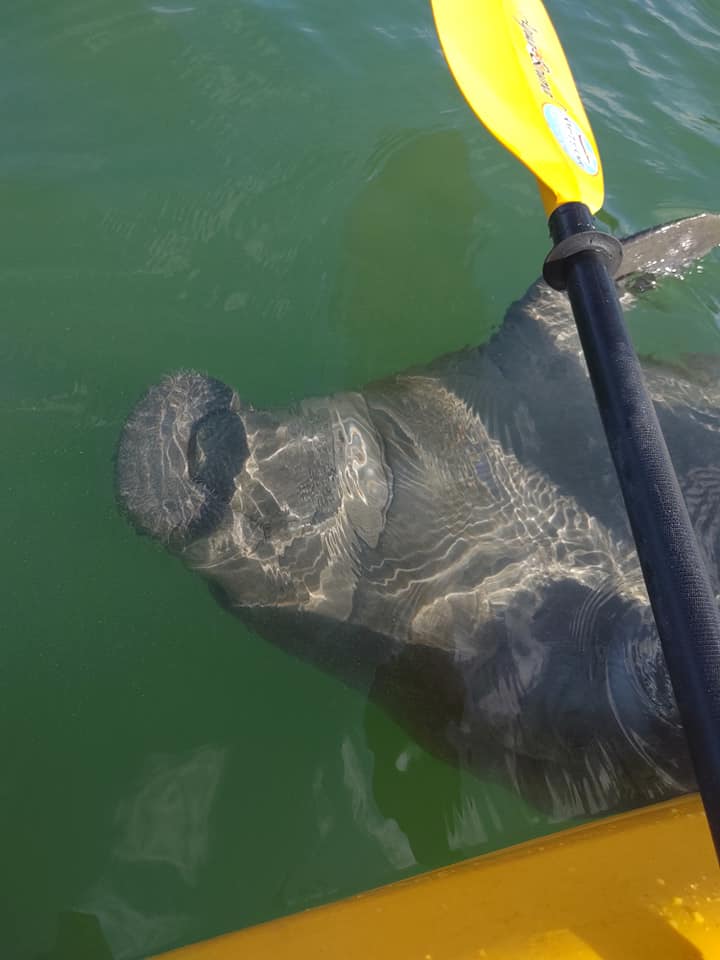 Kayaking is a workout! You can go as hard or as easy as you want to, but we are in Palmetto, Florida, and it can get hot, so you want to stay hydrated. Bring a reusable bottle of water with you.
We mentioned above some of the wildlife we can encounter, so of course no perfect Desoto Kayak tour is complete without packing a camera (or cell phone)! This kayak adventure is one you won't forget, so you will be sure to want to snap some photos or capture some videos of the experience along the way! Book a kayak adventure online today!